The next time you're looking for that perfect corporate gift to get your team, clients or investors, gift them a Hard-to-Kill plant from Desk Plants.
Trusted by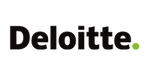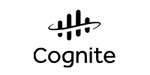 ---
At Desk Plants, we specialize in working with Hard-to-Kill potted plants that last. From mini succulents to larger vining plants, if you are looking to give a gift that will stand out as unique, beautiful and impactful, we have you covered. Oh and did we mention that you're helping to improve your recipients' air quality as well as the aesthetic appeal of their work space?
When you order through the Desk Plants corporate gift service, you will have the option of adding a custom company logo to your pots, making them truly one-of-a-kind.
If you aren't a plant person by nature, no need to worry! Our customer service team is here to help you through the order process to ensure that you are making the best choice. Just fill our CORPORATE ORDER FORM. For all wholesale, PPAI, ASI, SAGE and ESP pricing please email us directly. Feel free to give us a call at (781) 561 - 0291 or email us at SALES@DESKPLANTS.COM. We know choosing the perfect corporate gift can be challenging, that's why we are here to help!
---
Featured Products
Our potted plants are designed to be a beautiful, chic addition to any work space. We specifically work with plants that are on NASA's top air cleaning plants list to ensure that all of our customers are getting the most benefits out of having a plant on their desk. We have a number of different pot options as well as plants so depending on the look you are interested in, we can hook it up! Below are some of our customer favorites available for customization. CONTACT US for a catalog to see our full selection.
---
Customization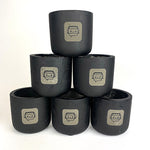 Logo Personalization
Add your custom logo with laser engraving. Our laser engraving technique will stamp your artwork in to the pot surface, creating a high quality branded product.
a happy customer
"Beautiful plants and superior customer service... Our Tribe members loved their plants."
-Stacey from Freebird's World Burrito
catalogue request Form
For more information and to receive our Corporate Gift Catalog and Pricing Sheet please fill out and submit the form below or contact us directly using the links below:
Terms & Conditions
Minimum orders of 25 units are required for our corporate gifting program
All bulk order sales are final/non-refundable
Shipping rates are subject to change based on when your order agreement is returned, the location to which your order is shipping, and according to the required delivery date.
All payments must be made in full by credit card or check prior to the placement of the order. If purchasing using a check, all orders will ship upon successful clearance of the check.
Refusal of your scheduled order delivery with the shipping carrier will result in a reshipment of the merchandise to the intended shipping location and additional shipping charges billed to the credit card used for purchase.
Please contact a member of the corporate gift and bulk order team (sales@deskplants.com) with questions or concerns. In addressing issues regarding your order, please be sure to provide your corporate order number in all communications. The Desk Plants general support department will be unable to assist you in resolving corporate gift and bulk order issues.
If merchandise arrives damaged, defective, or has incorrect quantities, please contact a member of the corporate gift and bulk order team immediately upon discovery. We will handle all customer service issues individually.